Throughout the years, many company entrepreneurs have faced the same issue: a limited budget for renting an office. These people are just starting out in business and don't have the funds to acquire or rent a large office. The presence of coworking space has solved this problem. There is some coworking space in Bangsar.
Since they are the only choice for startup owners to launch their firm, the phenomenon of these office spaces has grown considerably all over the world. They offer space and offices at a fraction of the cost of a traditional corporate office. What is this collaborative place, exactly? How did it become so successful? To address all of these concerns, this article will provide you with all of the information you require about coworking spaces.
Designing a Coworking Space (The Personality)
First and foremost, it is largely due to the design of coworking spaces. People prefer coworking spaces to traditional corporate offices for a variety of reasons, including design. The typical office lacks the personality of a coworking environment. Some coworking spaces appear to be a blend of fun and quirky, causing individuals to remain longer than usual.
People are tired of corporate workplaces because they are monotonous, and this is precisely what they are trying to avoid. The design of a corporate office is excessively formal, but coworking spaces give their users an environment that they would not find in a corporate workplace. Entrepreneurs, freelancers, and mobile workers all benefit from good design because it makes them feel at ease.
The Big Picture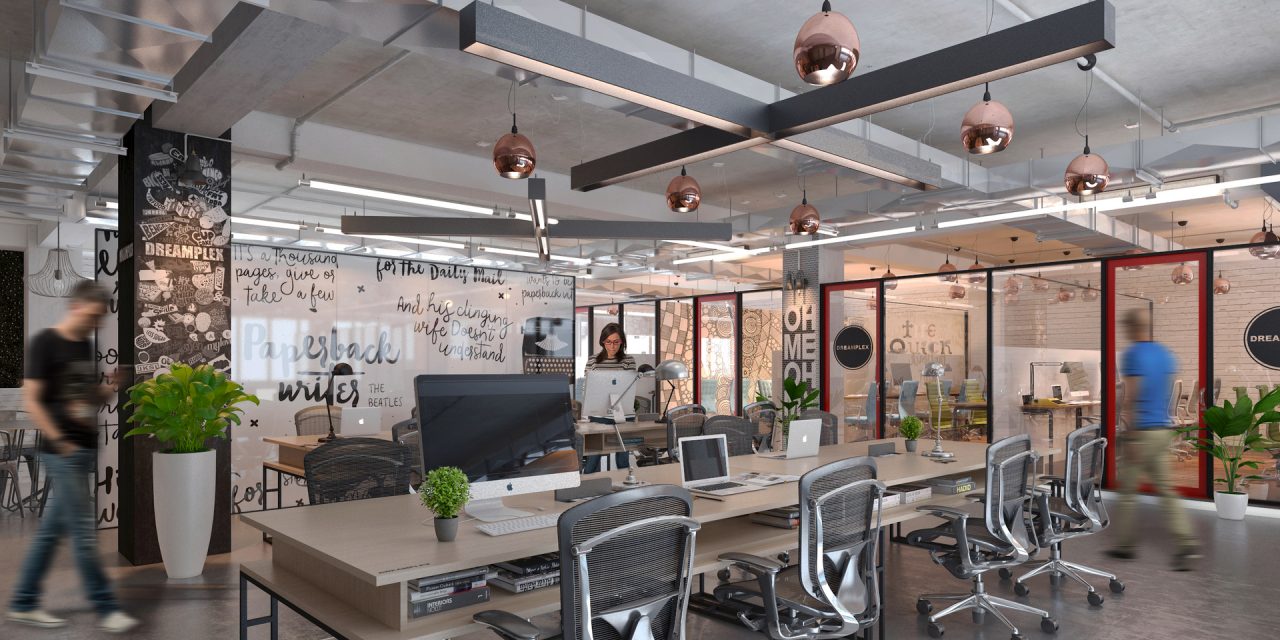 Coworking spaces, unlike corporate offices, are made up of people who work for a variety of enterprises, initiatives, and ventures. We might be able to connect with one other through these various folks. We might even meet others who can offer us jobs or work with us on the same project.
This is nothing like the typical office we envision every day. Because everyone works for the same company, we wouldn't be able to connect there.
Flexibility
Because coworking spaces are open for the most of the day, they are incredibly adaptable. Not only in terms of time, but also in terms of office space, we could choose to work at a desk with other people or sit alone to be more focused on our task.
Facilities
Has it ever occurred to you that you are simply exhausted after a long day at the office? The amenities supplied by coworking spaces are designed to pamper you; for example, some coworking spaces have bean bags, high-speed internet, a plethora of games, and even complimentary beverages such as unlimited coffee.
The sole purpose of these creations is to refresh your thoughts after a long day's work. Workers at coworking spaces want to feel at ease while working, resulting in a less stressful workplace.
Events
Since they provide event space for participants, there have been several events in a coworking space. Seminars, workshops, and even networking events are not typically provided by corporate offices, but they are frequently provided by coworking spaces, which is why they are chosen.
They hold seminars for entrepreneurs and startup founders that they believe are vital and important. The people that attend the events gain more knowledge and network, the tenants who organize the events increase their brand exposure, and the coworking space as a whole becomes more lively.